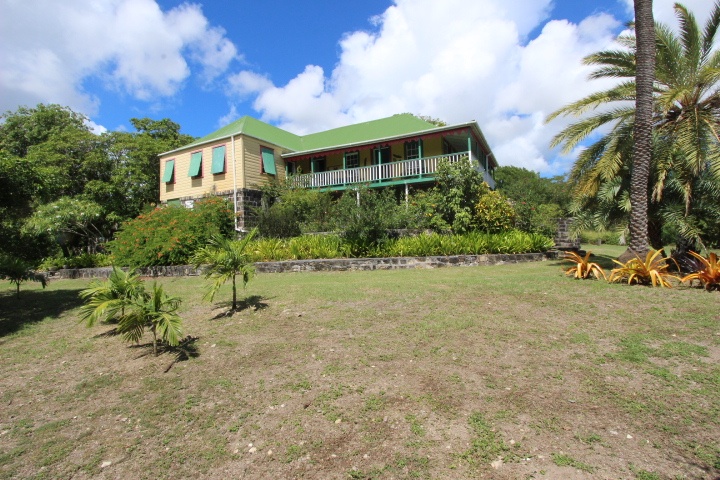 Price: $1,600,000
Location: Herberts Village
Town:
Country: Antigua

Square Feet:
Bedrooms:
Bathrooms:

One of the few remaining original plantation houses dating back to the 18th Century substantially constructed with over two feet thick stone wall to the lower floor with a classic plantation style timber upper floor including all the period wood paneling and mahogany floors. The house presents an opportunity for renovation and/or re-purposing.
Standing in 3 acres, the house has a substantial lower floor originally designed as storage but with potential for further accommodation (one end has already been converted to a small apartment). The main floor comprises a 49' great room, kitchen, 4 bedrooms and two bathrooms. The great room is surrounded on three sides by a veranda. A deck off the kitchen at the rear also serves as a double car port.
Although fundamentally sound and with a new roof, the house is in need of some updating and renovation and could be used either as a unique single family home or converted to a boutique hotel or spa resort with the potential to add holiday cottages in the grounds.
Located in the centre of the island, everywhere is within about 15 to 20 minutes drive and being set on high ground, the house benefits from the cooling breezes.