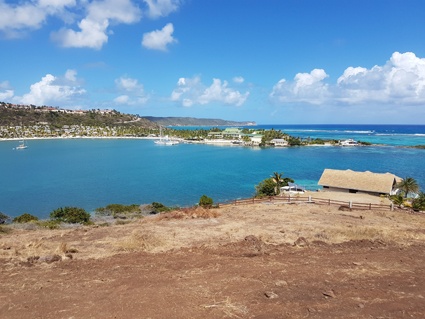 Price: $190,000 - $425,000
Location: Isaac Hill
Town:
Country: Antigua

Square Feet:
Bedrooms:
Bathrooms:

Parcel 105 Consists of 1.21acres with private access off the main road to the top of the plot and with a generator in a stone bunker, electricity mains on site.
This property boasts million-dollar views both to the east and west and can be subdivided into three spectacular building sites. The whole Parcel 105 of 1.21acres can be purchased at US$960,000 or
Parcel A for US$360,000 or Parcel B for US$280,000 or Parcel C for US$425,000 or any combination thereof.
Note: While it may appear on the drawing that these parcels may not enjoy unobstructed views of the ocean, field inspections of the sites and their unique topography along with consideration for the proper placement of the homes on their respective parcels will demonstrate otherwise.
Parcel 514 Consists of 14,517 Sq. Ft./ 0.33 acres cleared building plot also high on the hillside adjacent to parcel 512. Price US$190,000.
Parcel 489 Consists of 14,868. Sq. Ft./0.34 acres and contains some foundation walls, septic tank and columns remaining from a prior guest house located there. This property can be purchased 'as is' for US$195,000.
Note: All parcel owners will have rights to access the seashore located along the shore front of the seaside parcel below together with use of rights of way and driveways for ingress and egress and access to mains electricity and telephone.